Disclaimer: This blog post contains affiliate links, meaning I receive a small commission on any purchases made from my blog. Thank you for supporting Heal with Haley!
If you're anything like me, you've already spent way too much time and money on Black Friday this year. But if you're still looking for the perfect gift for that special someone, or need a sweet kawaii treat to pick yourself up, I've got you covered. Here are the cutest, pinkest deals for Black Friday 2020 from all over the web!
Amazon
You all know Amazon, so you don't need me to tell you what's up. Because Amazon is made up of independent retailers, they've got a wide variety of deals going on this Cyber Week.
My Picks
Save on this adorable money bank with a passcode lock, which makes the perfect gift for you or the child in your life. ($21)
If you, like me, went out and bought a Nintendo Switch on Black Friday so you could play Animal Crossing: New Horizons, you'll need this cute carrying case to protect your purchase. ($17)
You're never too old for a nostalgic toy like a Tamagotchi. The new Tamagotchi On is $10 off on Amazon today — and comes with cool new features like a garden and, yes, even marriage. ($50)
Sanrio USA
Sanrio USA, the American home to Hello Kitty and her kawaii friends, is offering 30% off any purchase, as well as a free gift with any $50 purchase: a mirror compact shaped like Hello Kitty's signature bow.
My Picks
This super-cute notebook was designed by Adorned by Chi, so you'll be supporting a Black artist with your purchase. ($25)
These comfy 'n' kawaii sweats come from Gudetama's Lazy 80s collection, a clothing line inspired by both the neon era and everyone's favorite egg. ($40)
This JuJuBe x Hello Kitty backpack is a bit of a splurge, but I think it's worth it to tote around your essentials with something that makes you smile. ($70)
Modcloth
Everyone's favorite destination for vintage clothing also carries kawaii items, if you know where to look. Their entire site is 30% off, while sale items are an extra 40% off, in your cart.
My Picks
As a sale item, you'll be pleased to know you'll get an extra 40% off this sweet floral midi dress — sizes run up to 4X! ($33)
This cheerful rainbow ornament may be 30% off, but it's going to look 100% adorable on your Christmas tree. ($10)
Get ready to feel like the ultimate girly-girl when you pull on these flirty pink socks. ($11)
Dolls Kill
Dolls Kill is an alternative fashion store that carries cute goth and kawaii clothing, as well as beauty, pop culture items, and more. Their entire site is marked down and they are offering a free bucket hat with every purchase.
My Picks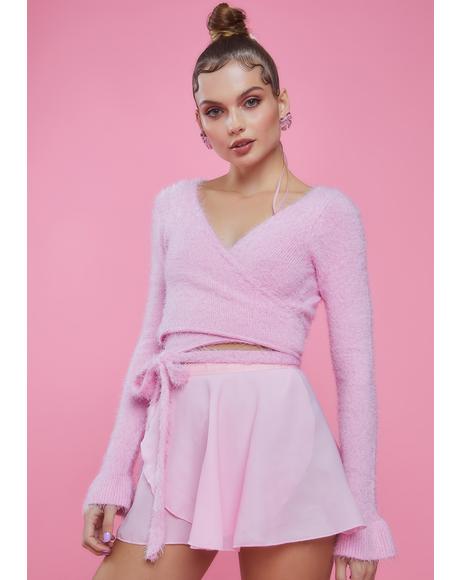 This fuzzy cropped sweater — inspired by ballerina warmup attire — will help keep you warm in any weather. ($34)
This 40%-off gingham bow clip is the most adorable way to accessorize a messy ponytail or sweet half updo. ($5)
And, speaking of 40% off, Dolls Kill also carries a bunch of items from your favorite K-beauty brands, like this Pocket Bunny Sleek Mist from Tonymoly.
Hot Topic
If you had a middle school punk phase like I did, you probably remember Hot Topic pretty well! This pop culture store has deals such as $15 tee shirts and B1G1 50% off sweatshirts. For items without promos, they're offering 30% off the rest of the store.
My Picks
While you're lounging around at home, pull on this pink potato tee shirt to instantly feel more kawaii. ($15)
Harness the power of the moon with this adorable Sailor Moon Crystal Star makeup bag — it's perfect for holding your kawaii beauty finds! ($9)
If you collect enamel pins, then now is the time to stock up on goodies from Hot Topic, such as this kawaii strawberry milk pin. ($5)
Smoko
Inspired by Asian food favorites like dumplings and boba, Smoko sells plush, ambient lights, and other cozy accessories to help you stay home in style. Their entire site is 25% off this Black Friday — with no exceptions!
My Picks
Stay toasty with this microwaveable plushie shaped like a lil dumpling — it's even lavender-scented for an extra layer of relaxation. ($17)
If you love an internet kitty as much as I do, then you need this Pusheenicorn ambient light for your bedroom. ($12)
Stay clean and safe in style with this kawaii boba tea-themed hand sanitizer keychain, which comes with an empty bottle for pouring in your favorite sani scents. ($9)
Bunniful Wishes
Bunniful Wishes is your one-stop shopping destination for all things squishy and collectible! This independent kawaii store is offering 20% off purchases over $10, as well as free gifts with purchases over $30.
My Picks
Bring home one of these super-cute lollipop girl plushies and find a new friend in Claire, Luna, or Lola! ($24)
This Picnyan cat bread toast squishy is almost gone, so don't wait to get your hands on one of these adorable, stress-relieving toys! ($6)
Or, if ReMent miniatures are more your thing, the Kirby terrarium collection is a great way to get to 20% off! ($16)
Etsy
Support a small business this Black Friday by shopping on Etsy. Each store owner sets their own sales, so you never know what you're going to find!
My Picks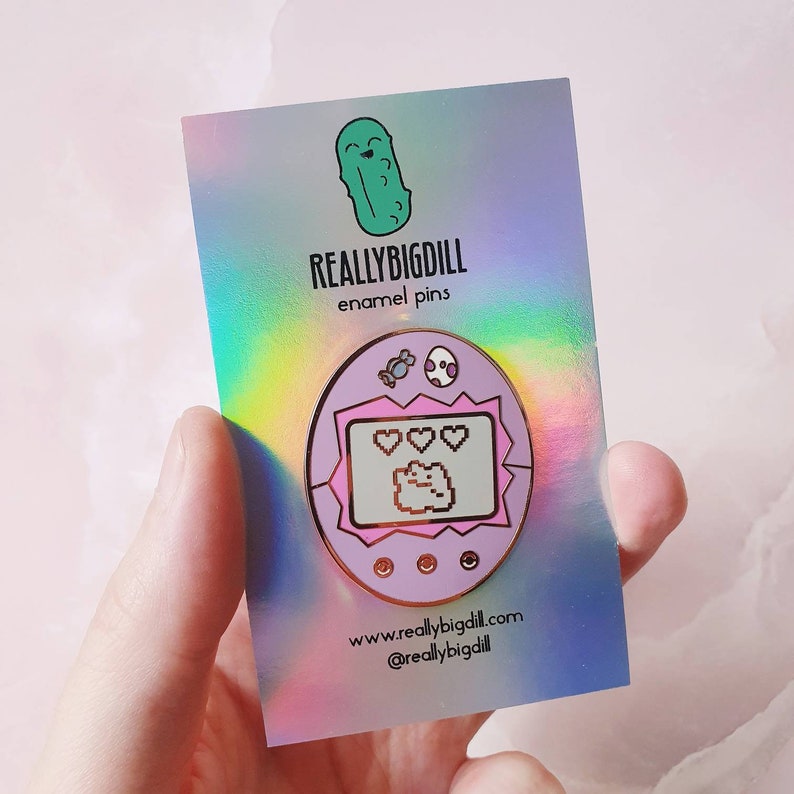 This artful enamel pin from the artist Reallybigdill combines the retro Tamagotchi design with Ditto from Pokemon for a unique addition to your backpack, purse, or denim jacket. ($8)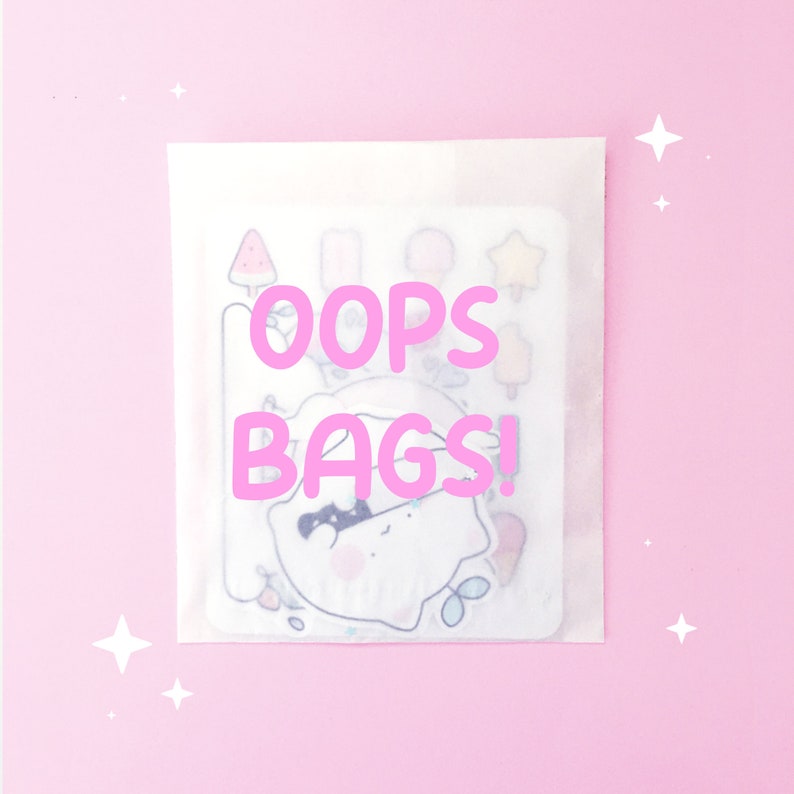 I love Oops Bags like this one from sticker artist Kat Blush, since you never know what will be inside! This was one of my personal Black Friday purchases, and I can't wait to receive it. ($4)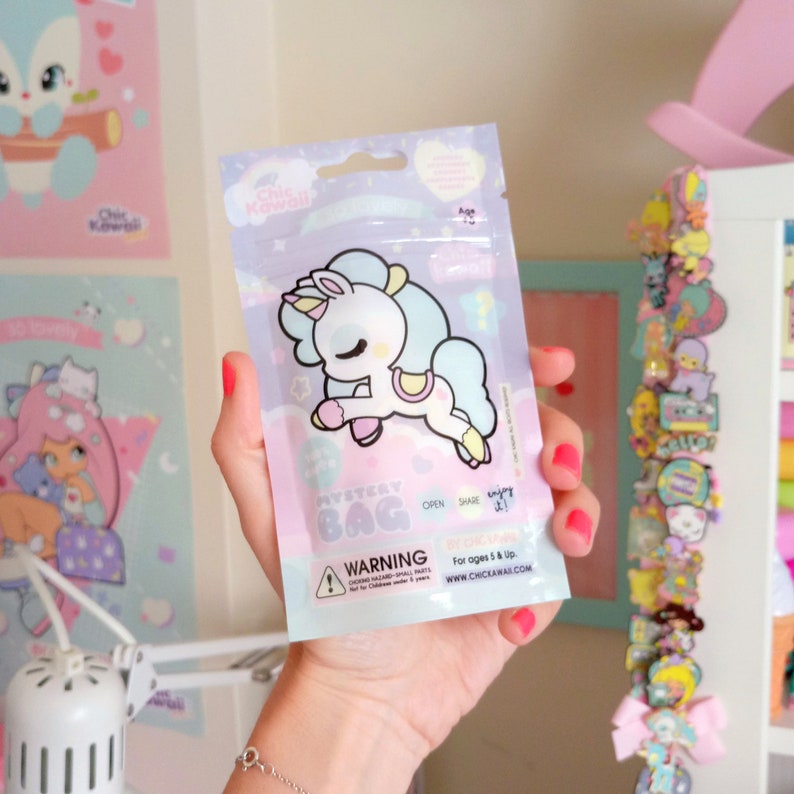 Today, you can get a baggie full of kawaii goodies from the Etsy artist ChicKawaii for the price of two cups of coffee. I couldn't resist buying one of my own! ($8)