Disclaimer: This post contains affiliate links, meaning I may receive a commission on any purchases made through my blog. This does not affect the price you pay for products or services. Thank you for supporting Heal with Haley!
I'm somewhat of an expert on two things: living with a chronic illness, and giving the perfect gift. The latter is the skill I am most proud of in life, to the point where I will sooner have a panic attack waiting in the T.J. Maxx returns line than give a gift to someone that I know they won't love. As for the first, it may not be the skill I am most proud of — but it certainly serves me well when it comes to understanding how spoonies like me think and feel.
In my opinion, giving the perfect holiday gift boils down to selecting something the person will not only use, but appreciate. The saying "it's the thought that counts" might be a bit cliched, but it's true! At the end of the day, your loved one cares far more that you see them and are thinking of them than that you spent a certain amount of money or got them the most useful gadget.
Giving your loved one a gift that will help them make the most of their life with a chronic illness not only shows that you care, but it also shows that you understand the struggle they are going through. To someone who's constantly gaslighted by doctors and told that she's faking her pain, no gift could be more meaningful than receiving something that acknowledges and supports her life with a chronic illness.
These spoonie gift ideas will help you select the perfect present for your loved one this holiday season — one that not only makes their life easier, but also reminds them that you're on their team, always and forever. And, while you're at it, why not pick up something to treat yourself, too? After all, you deserve it. I won't judge 😉
EllieGrid Smart Pill Box ($149)
Nothing says "peace on Earth" like remembering to take your pills everyday. If your loved one struggles to stick to their complicated medication schedule, this smart pillbox uses a built-in alarm, flashing lights, grid system, and free app to keep them on track.
Cozy Sherpa Weighted Blanket ($56)
Chronic illness can take its toll on both sleep and mental health, which makes a weighted blanket the perfect holiday gift for your favorite spoonie. Weighted blankets like this cozy sherpa one from Luna increase production of serotonin and melatonin, helping you cheer up and feel more rested.
Three Month Personalized Tea Subscription ($45)
Tea is well-known for its healing properties. This personalized tea subscription from SipsBy allows your loved one to take a discovery quiz about their tea preferences, where they can let the company know what they're looking for in a tea before receiving a personalized monthly box customized to their tastes.
BedShelfie: The Original Bedside Shelf ($30)
You may not always be able to be physically present with your loved one to nurse them back to health — but you can give them the gift of a convenient bedside shelf that eliminates the need to be waited on hand-and-foot. As a spoonie, I can attest that one of my greatest frustrations is the inability to do things myself, and items like these make me feel much more self-sufficient.
Halfmoon Cork Massage Balls ($28)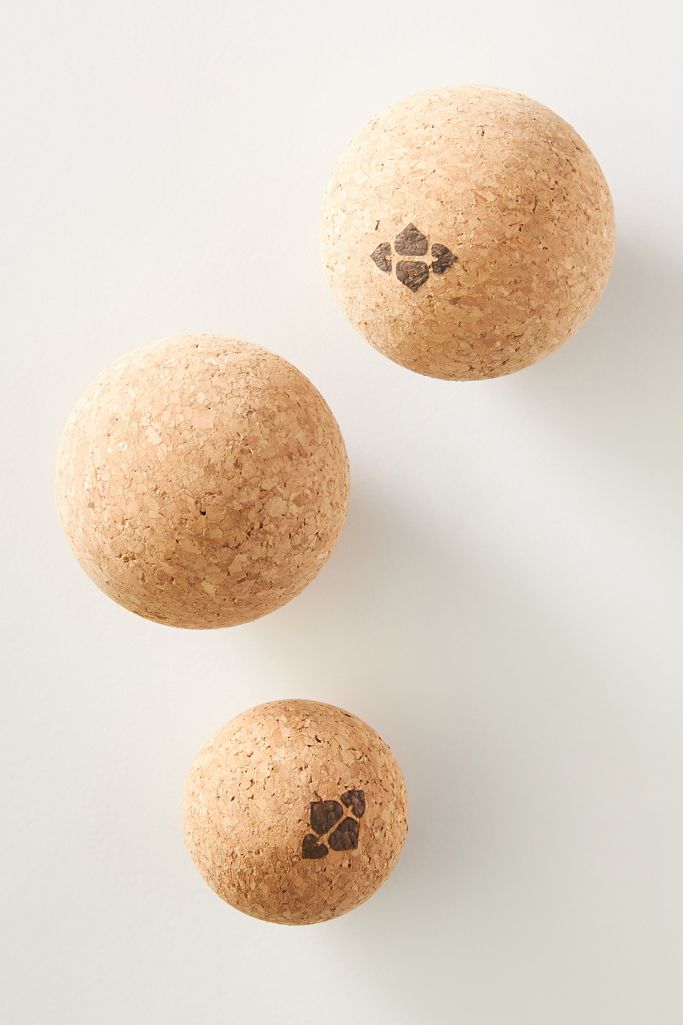 Massages are wonderful for relieving tight muscles and chronic pain, but with the pandemic happening, the next time we'll be able to go to our masseuse is unfortunately TBD. With massage balls like these sustainable cork ones from Anthropologie, however, your loved one can practice low-effort self-massage by rolling on these balls to release trigger points and other areas of pain.
All of My Medical Shit Pouch ($25)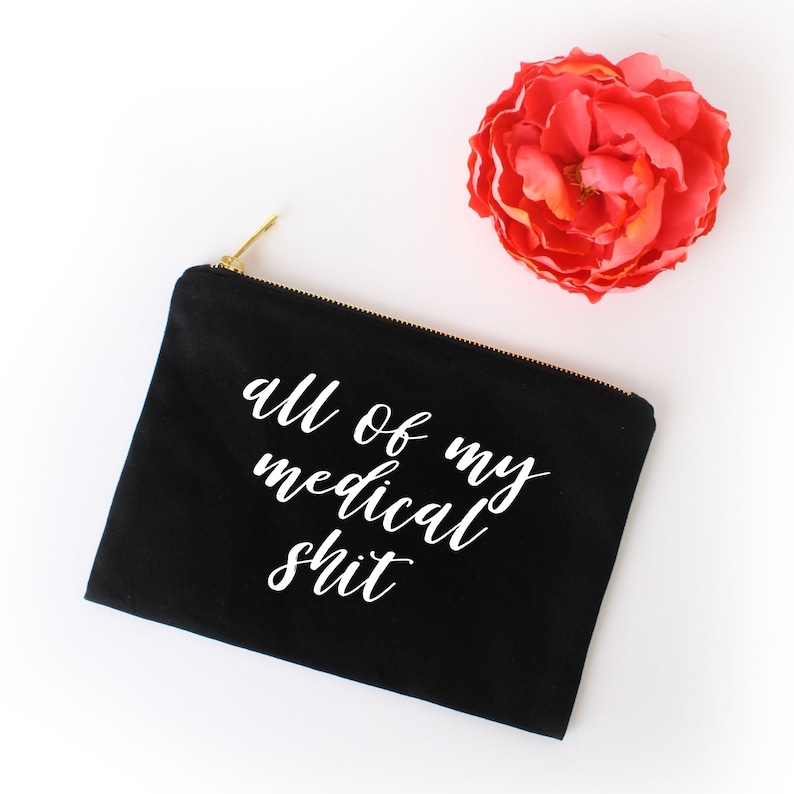 If you have a chronic illness, chances are you lug around an entire medicine cabinet with you wherever you go. This handmade pouch from the Etsy store Unstigma, which is dedicated to all things chronically ill, sends an important message to your favorite spoonie: you can't control your illness, but you can control how cute you look while dealing with it!
I Heart Guts Plush Organs ($20)
When your internal organs never seem to be on your side, it can be easy to forget exactly how much they do for us. These stuffed organs from I Heart Guts are the perfect reminder to be grateful for what we do have. Our organs might be diseased, but these cuties are doing the best they can.
Deep Lavender Warmies Neck Wrap ($20)
A heating pad is a staple in every spoonie's toolkit, but this aromatherapeutic one from Warmies takes it to the next level. Not only is the heated neck wrap scented with lavender, but it is also flexible to mold around sore or tender areas. While it says it's for the neck, it can also be wrapped around the shoulder, abdomen, lower back, or anywhere else where you feel chronic pain.
Alexa, Help Me Relax Candle ($20)
We could all use a little more chill these days — and the aromatherapy-inspired scents in this hilariously-named candle are perfect for de-stressing and alleviating pain. The blend contains peppermint, eucalyptus, clove, and cedar and has a burn time of 40+ hours for extended relaxation.
Little Words Project Warrior Bracelet ($20)
You know that your loved one is brave, but it can be easy to forget when you're overwhelmed by fatigue and chronic pain. The next time they doubt themself, they will be able to look down at this bracelet from Little Words Project and be reminded that they are a badass chronic illness warrior.
Spoonie Holiday Postcards ($18)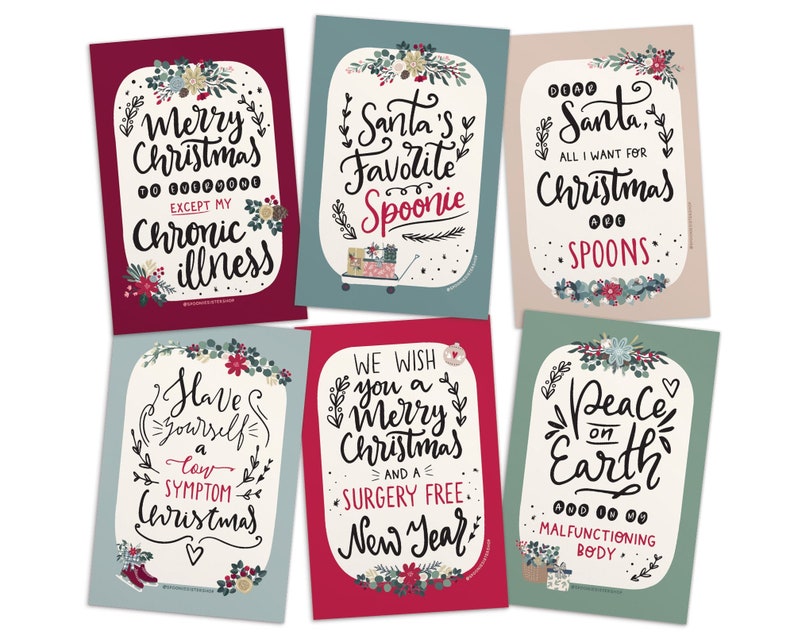 One of my favorite chronic illness crafters, Spoonie Sister Shop, made these adorably hilarious postcards for the holidays. You can get a mixed pack of six for $18 — oh, and there's a Hannukah version, too! Send them to all your spoonie friends you can't see in person for a shared laugh this unconventional holiday season.
I Am A Chronic Illness Crusader Coloring Book ($10)
Coloring is a low-effort, stress-relieving activity that's perfect for keeping busy in waiting rooms and during hospital stays. This chronic illness-themed coloring book features cute animals and designs surrounding funny and inspirational hand-lettered sayings about what it's like to live life with a chronic illness.