Disclaimer: Some of the products in this post were PR products. This means that while my opinions are still my own, I did receive the products from the brand for free in exchange for a review on my blog. The products that are PR products are identified in the blog post with the label, "PR product."
I'm not going to lie to you: November 2020 has not been my month so far.
Don't get me wrong, I am eternally grateful for the blessings I've received this month. America has a new president, one who will protect my right to health insurance under my parents' plan as a person under 26, and my Master's degree applications will be submitted by the end of the month. But like so many of us, I am also grieving.
I am grieving because of the climbing case numbers in my home state of Rhode Island and all across the country when it comes to COVID-19. I am grieving because other people's lack of care means that I may not spend Thanksgiving with my mom, even though I didn't get to spend it with her last year because we lived in Ohio. I am grieving the fact that my boyfriend, a resident doctor, has been placed on backup in the ICU and we may need to live apart to keep me safe from the coronavirus. But most of all, I am grieving because of the possibility of my endometriosis surgery getting canceled for the second time since my unofficial "diagnosis."
I, like so many of you, am struggling with what the surge in COVID-19 cases means for me and my loved ones. In light of what is going on in this country and the world, we all need to take care of our mental health. Now more than ever, it is essential to express gratitude for the small comforts and delights in our everyday lives. I'm not saying that blogging about some makeup or a phone game I liked will make up for all the things that are wrong. But when so much is going wrong, I think it is important to acknowledge what is going right, no matter how small those things may be.
On that note, here have been some of my favorite things in November 2020 so far. I hope that reading this blog post will bring you a spark of light in these dark times, just as writing it has done for me.
Does a month go by without me writing about a new Glossier product in my favorites list? I'm obsessed with Glossier in quarantine, probably because the no-makeup makeup look suits me much better than getting all dolled up for a day at my computer. Previously, I had been using a cream stick eyeshadow from an old Fab Fit Fun box that came in a champagne tone, but that didn't really do it for me. My eyeliner would blend into the cream eyeshadow, and I have hooded lids, leaving me with dark creases in my eyes whenever I blinked. Enter Glossier's Lid Star, which goes on like an old Bonne Bell lip gloss: it comes with a brush that you can pump in the tube. I first learned about this product from a Melanie Murphy YouTube video. Everyone kept asking what she was wearing because it looked incredible, and she revealed it was Glossier's Lid Star in Cub. So, when I decided to try Lid Star, I opted for the same color, since Melanie and I both have similar fair skin tones. The color appears bright in the package, but the copper shade goes on sheer, making it — like all of Glossier's other products — perfect for a natural look. Best of all, while it's still a liquid shadow, it dries much better than a traditional cream formula, meaning it doesn't leave you with eyeliner smudges if you're a person with hooded lids. Ultimately, makeup fans should definitely give Glossier's Lid Star in Cub a try.
*PR product
I participate in OxyFresh's influencer program through Activate (an amazing influencer network, for all my blogger friends out there) and was offered the opportunity to try their new Heavenly Face and Body Wash. As someone with eczema and dry winter skin, this could not have come at a better time for me. I live in New England, where the winters can be brutal on my skin, leading to eczema flares and painful dryness. This body wash is both moisturizing and enriching. While lightly scented, this product is hypoallergenic and won't cause irritation. Instead, it soothes and nourishes your skin without stripping it of much-needed moisture. And, not to be TMI, but it's safe for use on your vulva, unlike many other scented body washes — eliminating the need for an extra cleanser just for your genital region.
A wash for your sex toys is a bit of a strange thing to include on your favorites list — but given how many followers I have who also do pelvic floor PT exercises, I figured you'd all understand why I chose to include this once you tried it. Silicone dilators are many things, but self-cleaning is not one of them. Thankfully, silicone is non-porous, meaning it doesn't hang onto bacteria like some things do. However, as someone with pelvic pain conditions that make me sensitive to unwanted visitors down there, I prefer to keep my vagina squeaky-clean when doing my pelvic floor PT. Ideally, you should wash sex toys and dilators after every use to discourage bacteria from growing on there. The #ToyLife All-Purpose Foaming Cleanser, found on Amazon, smells incredible and is hypoallergenic, with no alcohol or other drying ingredients that could irritate your sensitive skin, making it perfect for use by womxn like me who have vulvodynia, recurring infections, or other vaginal health conditions.
David and I used to have a shopping list pad we loved. It was super cheap, came from Office Max, and was, of course, pastel pink. One of the reasons why this worked so well for us was that it was organized by categories, which allowed us to get our shopping done a lot faster. Especially in the time of COVID, we try to get in-and-out of stores as fast as we can! So, when our old shopping list pad ran out, I immediately went looking for something I liked just as much. It took me forever to find something close to what we used to have, until I found this gem at Anthropologie. Side note, but Anthro is quickly becoming one of my favorite places to shop — I bought almost all of my Christmas gifts there! (Yes, it's November and I'm done with Christmas shopping. Your point?) I have been super into abstract prints and earthy tones lately, so this list pad — which is also organized in a convenient way — vibed perfectly with my style. The Muse collection also has a matching to-do list, which you know I had to have. Both come with a magnet on the back so you can stick them to the fridge. This is especially helpful for the shopping list if you're anything like me, meaning you forget that you ran out of milk five minutes after you run out of it!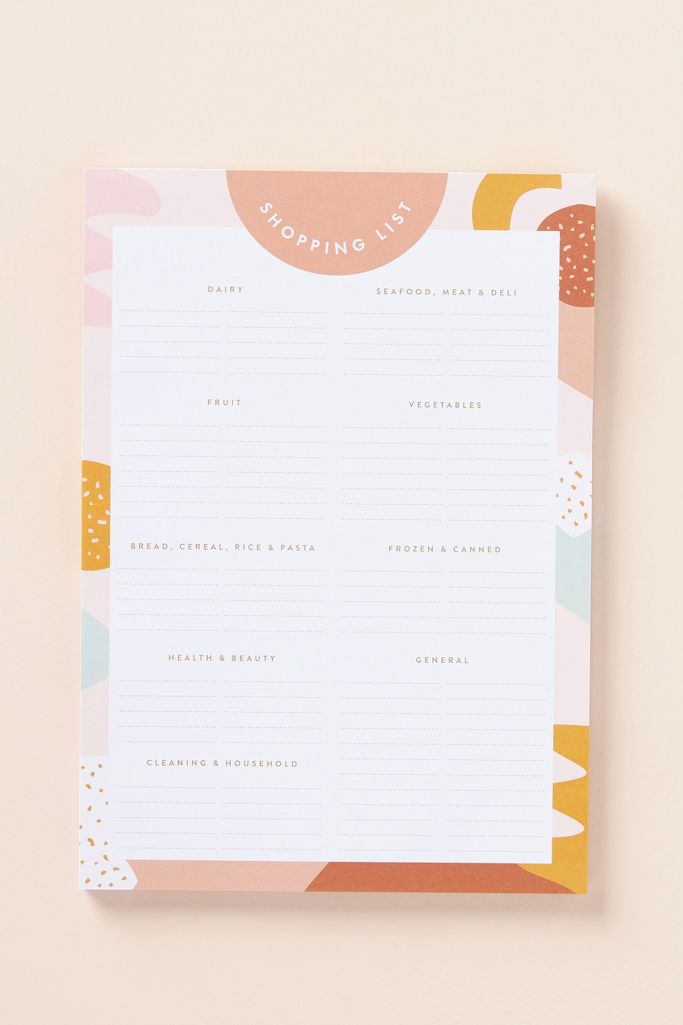 *PR product
Blippo Kawaii Shop is one of my favorite places to get cute Japanese stationery, my love for which I've blogged about twice now: here and here. So, when Blippo kindly reached out and asked if I would try out their new kawaii face masks, I was ecstatic. Reusable fabric face masks are usually my go-to, since I'm all about reducing single-use waste. But, Blippo's kawaii face masks are quickly becoming a favorite of mine. Washing your face masks can be a pain — and if you're anything like me, you probably forget to do it anyways. Unfortunately, that neglect could be costing you your health. And, unlike most disposable face masks, these ones come in a super cute shade of pink with a kawaii print… making them infinitely cuter than the ones I get from the hospital where my excision surgeon works. They are affordable, adorable, and great to have on hand for situations where you don't want to bring germs back home.
I've been obsessed with my first bracelet from Little Words Project this month. When I first saw the brand on a fellow endo warrior's Instagram page, I immediately went out and bought one of my own. Little Words Project has an amazing mission: to inspire you and allow you to inspire others by passing your bracelet onto someone else when it fulfills its purpose. While I personally plan to keep my Little Words Project bracelet as a reminder that healing is never over, I admire the brand's goal to give back through a butterfly effect of kindness. This Heal bracelet is now on clearance, so proceeds are no longer being donated, but it originally supported the organization Mask a Hero NY, which facilitated donations of medical supplies to local hospitals responding to COVID-19. As the partner of someone on the frontlines, I sincerely hope they will run a similar fundraiser again and look forward to supporting it if and when the second wave hits.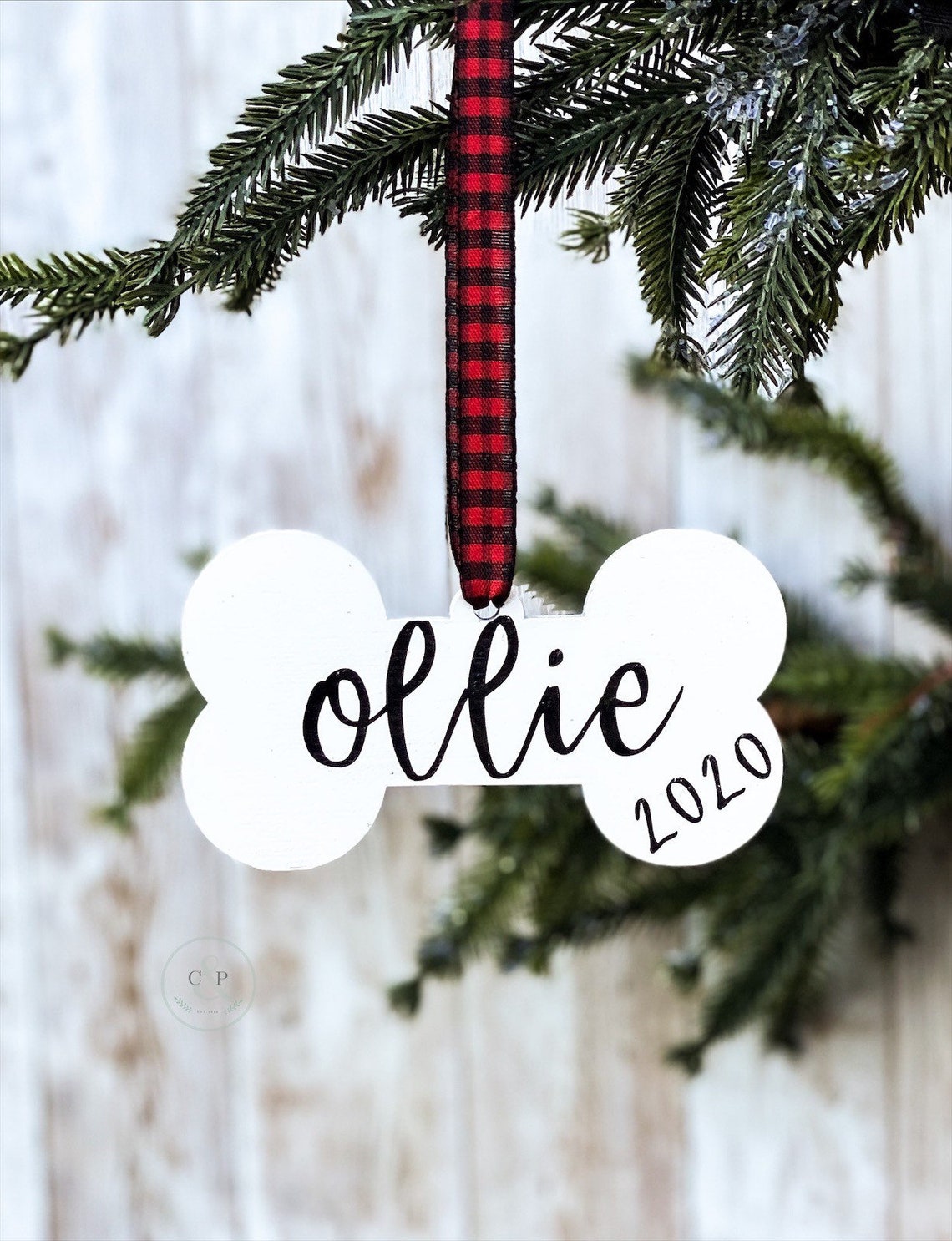 If you follow me on Instagram, you may have seen this adorable purchase on my Instagram story. I've been excited by the prospect of supporting small businesses on Etsy lately, and when this ornament found its way into my line of sight, I knew I had to have it. Growing up, I always loved how homey our Christmas tree felt — and one of the reasons why was that my mom constantly collected ornaments for my brother and I throughout the years. David and I are working on building up our collection of holiday decorations, since it's only our second Christmukkah together (yes, that's really what I've been calling it). We may not have a child, but we have our fur baby, and I could not be more psyched to commemorate the years that pass with this personalized creation.
Gaming isn't my usual fare on this blog, but admittedly? I play a lot of them, both online and and on my cell. But it's rare that a game captures my attention enough to want to share my nerdy little obsession with others. This one is different. Adorable Home is a game by my favorite phone game company, Hyperbeard, built on the premise that you and your partner just moved to a new home in the suburbs with your cat, Snow. You can choose an appearance for both you and your partner (including gender) — don't worry, it's LGBTQ+ friendly. The currency in this game is love, which you can earn from the television, from the daily weather, from packing your partner's "bento box" when they go to work, and for taking care of your cats. You can fill your cat's food bowl, pet them, clip their nails, and wash them to earn more love. Love can then be used to purchase more cats and decorations for your new home. And, eventually, you will even unlock other rooms, including a yard, to decorate, too! I love this game because it's relaxing and creative, but also because of the premise behind it. I just love that there's a game out there that's all about love and living a peaceful, domestic life with your partner…not to mention, CATS!