What's your stationery aesthetic? Whether you were originally hooked on stationery by studyblr or by bullet journal Instagram,.you have probably heard the names of some stationery items repeated over and over again.
Brands like Zebra, Stabilo, and Kokuyo are favorites in the aesthetic stationery community for a reason, yet they often come with a high price tag. So, is it worth spending money on these aesthetic stationery finds?
I'm a big believer in quality, not popularity, when it comes to stationery. In this post, I review some of the most popular stationery products in the aesthetic bujo and studyblr/studygram communities online to give you the real scoop on what these items are like.
Zebra Mildliners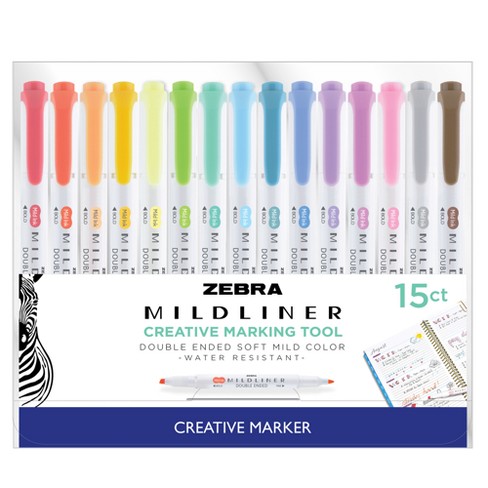 Star rating: ⭐⭐⭐⭐
Pros: Zebra Mildliners are dual-ended pens that come with a thick end (like a traditional highlighter) and a thin end (like a thick felt-tip marker). This makes them easy to use for multiple purposes, such as highlighting and coloring in doodles or drawings.
Cons: While the markers are highly pigmented, they occasionally bleed through the page. Certain colors, like pink and yellow, are more fluorescent than subdued or "mild." They may smudge or pick up black spots from pen.
Worth it? Yes. Despite their shortcomings, Zebra Mildliners are a must-have in your stationery toolkit.
Stabilo Boss Highlighters
Star rating: ⭐⭐⭐⭐⭐
Pros: The Stabilo Boss Highlighters are richly colored and do not pick up black smudges from pen the way that Zebra Mildliners do. Their colors are more truly pastel and less fluorescent. They rarely bleed through.
Cons: The Stabilo Boss Highlighters are traditional single-ended highlighters, so there is no felt-tip end to use as a marker for coloring.
Worth it? Yes. Don't pass over the Stabilo Boss Highlighters during your next stationery haul.
Tombow Dual Brush Pens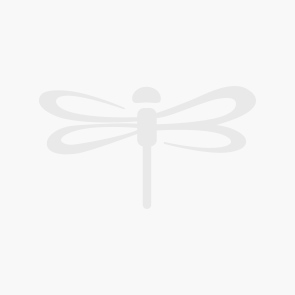 Star rating: ⭐⭐⭐⭐⭐
Pros: These dual-ended markers have a brush end for hand-lettering and a fineliner end for drawing or coloring. This makes them an incredibly versatile pen that comes in a rainbow of colors.
Cons: The fine-tipped end runs out of ink quicker than the brush end. They are on the pricier side compared to other, similar pens you can buy at your favorite stationery store.
Worth it? Yes. The Tombow Dual Brush Pens changed the way I bullet journal for the better.
Kokuyo Gloo Stick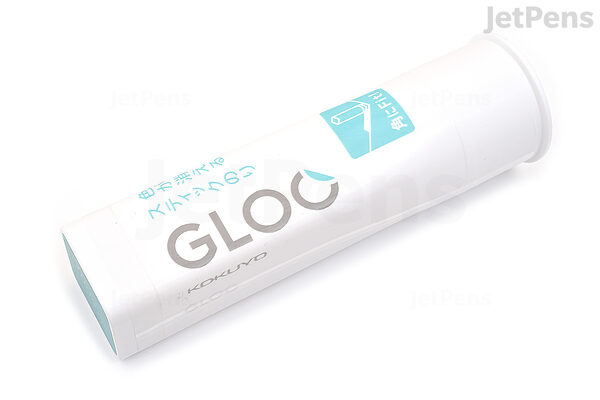 Star rating: ⭐⭐⭐
Pros: The Kokuyo Gloo Stick is tackier than other glue sticks, meaning that once you stick something down…it's going to stay there. Unlike Elmer's, it doesn't leave a colored residue (even though the stick is blue) on the page.
Cons: The Kokuyo Gloo Stick has a medicinal smell I can only describe as smelling like hospital hand soap. (If you have spent a lot of time at the doctor's office, then you know what I'm talking about.) The flat, square end of the Gloo Stick is actually kind of difficult to spread onto the page.
Worth it? No. For $4, I would stick to Elmer's Craft Bond, which comes in a multi-pack, is tackier than regular glue, and will last you longer.
Kokuyo Stapleless Stapler
Star rating: ⭐⭐⭐
Pros: The Kokuyo Stapleless Stapler is small and compact, great for taking with you on the go. Because it doesn't require staples, you never need to worry about running out or wasting them.
Cons: The paper tab that's created by the stapler holds, but it doesn't look very neat, meaning it wouldn't be appropriate for passing in assignments. It also only staples up to five pages at a time, which isn't very many.
Worth it? No. If you are a student who needs to staple thick papers in a neat fashion, I would stick to an ordinary stapler.
Pilot FriXion Ball Pen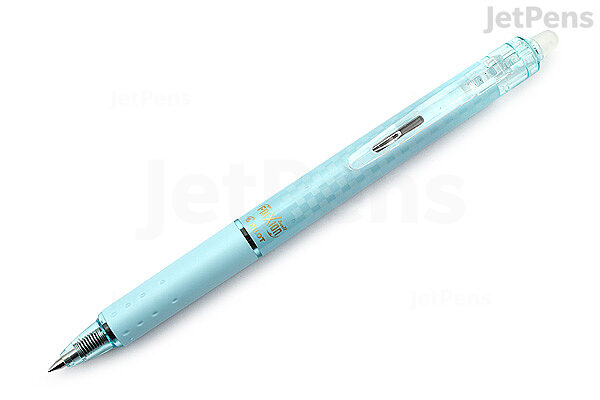 Star rating: ⭐⭐⭐
Pros: The selling point of the Pilot FriXion Ball Pen is that it is erasable with friction. The "eraser" on the end won't run out like a normal one. They are also very pretty pens that come in a variety of pastel colors.
Cons: The ink used in these pens can smudge or disappear at very high temperatures, meaning you need to be careful using these for important documents. The pens do sometimes skip while writing and the ink doesn't go on smoothly, though it does erase well. Even though it erases completely, you can still see the outline of what you've written on the paper — if you write with a lot of pressure like I do.
Worth it? Yes, under certain circumstances. I think if you are a student and enjoy writing in pen, this is worth it for taking class notes, since using correction fluid can take up way too much time and make you fall behind on lecture notes. Because they erase, they're good for rough-draft or quickly written notes. But for everyday or legal uses, this is not the pen for you.
Sakura Pigma Micron Pens
Star rating: ⭐⭐⭐⭐
Pros: The Sakura Pigma Micron Pens have an extremely fine felt tip, which can be difficult to find in a pen. Unlike other fineliners, however, the tip is still pointed like that of a ballpoint pen. They are comfortable to write with and great for using in your bullet journal.
Cons: These pens occasionally skip. The felt tip is extremely fine, which can make it difficult to write with control if you do not have practice using them.
Worth it? Yes. If you keep a bullet journal, the Sakura Pigma Micron Pens are definitely worth the investment.